MongoDB is a document-oriented database management system that does not require a description of the table schema and is considered one of the classic examples of NoSQL systems.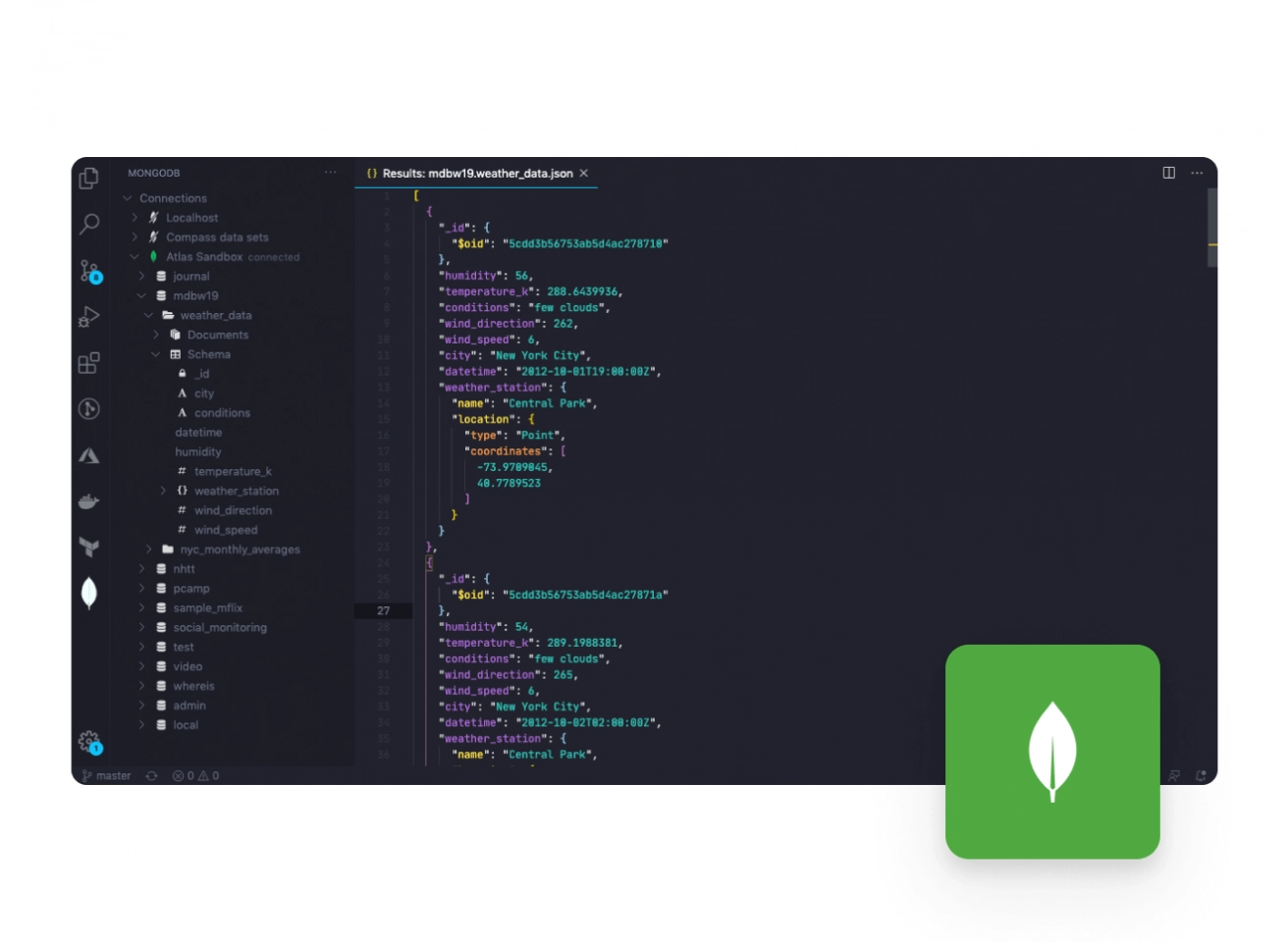 As a modern, non-relational database, MongoDB is designed to efficiently handle large datasets through both horizontal and vertical scaling.
MongoDB database server supports ad hoc queries, indexing, and real time aggregation, providing powerful ways to access data.
If you're used to having to bring down your website or application to change the structure of your data, MongoDB will be the best option.
MongoDB stores and represents data in a document format so that you can access it from any language, in data structures that are native to that language.
Discuss the Project
QUESTIONS & ANSWERS
CHECK OUT SOME OF THE MOST COMMON QUESTIONS ASKED BY THE CLIENTS
MongoDB refers to a database is a document database with the scalability and flexibility that you want with the querying and indexing that you need. As for the structure, MongoDB is a document-based system.
Use the MongoDB database to build highly available and scalable internet applications. You can also create a MongoDB database using agile methodologies. MongoDB is a database that is more advanced and capable of handling big data with dynamic schema features. SQL Server is an RDBMS that is used to manage the relational database system and offers end-to-end business data solutions.
As for Mongodb and data, MongoDB is perfectly suited for Big Data where resulting data need further manipulations for the desired output. Some of the powerful resources are CRUD operations, aggregation framework, text search, and the Map-Reduce feature.